Menu
'My sense of place with Amsterdam has always been an ongoing rupture where I am forced to reinvent myself.'
Only the Ports Are Loyal to Us (2020)
For Refresh Amsterdam, Yunjoo Kwak presents a filmic essay. Only the Ports Are Loyal to Us reflects on the colonial history and the port ecology that connects two port cities: Amsterdam and Surabaya. The work is a journey through archival and contemporary images of each place, through which colonial legacies on both continents are revealed. The film footage is varied, including engraved prints of colonial ships from the 17th century, floor plans of warehouses along the IJ, and a slideshow of the ship Jan Pieterszoon Coen departing from Amsterdam and docking at the port of Tanjung Perak in Surabaya. The film invites viewers to float through a dark space, which is constructed with archival images that are now obsolete.
Yunjoo Kwak
Yunjoo Kwak (Seoul, South Korea, 1977)
 is a visual artist and researcher based in Rotterdam. Her thoroughly researched work explores modern traumas, unrecognised histories, and otherness. Because of her detailed investigations, her projects are long-term and take the form of video essays, photography, digital montage and publications.
1/7
2/7
3/7
4/7
5/7
6/7
7/7
Film stills from Only the Ports Are Loyal to Us (HD, black & white, colour, sound)
This project is partially sponsored by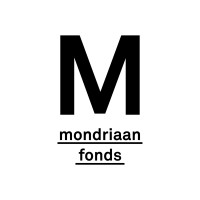 Discover our other artists